Weekday Schedule
Shaharit:
Sundays and legal holidays:  
8:00 a.m.
Mondays, Thursdays and Rosh Hodesh: 
7:00 a.m.
Tuesdays, Wednesdays & Fridays: 
7:15 a.m.
Minha & Arvit – Sunday:  

6:55 p.m.

 
And don't forget about our delicious breakfast following Shaharit –
What a great way to start the morning!
   Shabbat Schedule 
    Candle Lighting:
6:57 p.m.
Minha Friday:     
7:00 p.m.
    Shaharit:             
8:30 a.m.
    Rabbi Yitzhak's class: 
5:45 p.m.
    Minha Shabbat:  
6:45 p.m.
    Shabbat Ends:    
8:08 p.m.
The Hamim this Shabbat is sponsored by Dr. Sol and Rachel Hasson
                   in honor of Ronit Miller's upcoming marriage to Chaim Goldberg
The Shabbat Shiur for Women will take place at
4:00 p.m.
at the home of Wendy Malkin, 2953 Birchwood,
with guest speaker Lance Taxer.
Mazal Tov to Drs. Alan and Rachelle Miller
on Ronit's upcoming marriage to Chaim Goldberg.
May they build a Bayit Ne'eman beYisrael, leShem uleTiferet!
Mazal Tov to Dr. Sol and Rachel Hasson, Mrs. Marsha Miller,
and to the entire Hasson, Miller, and Goldberg families!
Mazal Tov to our member Shulamit Benavidez
on her engagement to Yehudah Braun!
May they build a Bayit Ne'eman beYisrael, leShem uleTiferet!
Mazal Tov to Shoshana Hrobowski and Netanel Warren on their engagement!
May they build a Bayit Ne'eman beYisrael, leShem uleTiferet!
Join our monthly art class for children 7 – 11 taught by experienced art teacher, Mrs. Molly Rousseau.
Mrs. Rousseau will focus her art projects on upcoming Jewish holidays.
The next class will take place on April 3, @
3:30 p.m.
A Memorial Dinner for Rabbi Chaim Kohanchi Z"L,
Reservation is not required
Rabbi Yitzhak's                   Pesach Preparation Class
Sunday, April 17
@
10:00 a.m.
Rabbi Yitzhak will give a special class for men and women on how to prepare your home for Passover.
Topics will include: Cleaning the house, foods which may or may not be used, and Kashering your kitchen.
The Chicago Rabbinical Council proudly presents
A Pesach Fair
Sunday, April 17
,
2:00-5:30 pm
@ Hebrew Theological College,
7135 N. Carpenter Road, Skokie
Kashering of Keilim, Shaatnez testing,
Romaine lettuce checking – watch the video!
Books and publications for sale, knife sharpening
Featuring cRc Kosher certification Milt's BBQ truck
Free Passover car wash sponsored byState Senator Ira Silverstein and Alderman Debra Silverstein fromThursday,
April 14, 2016 through Friday, April 22, 2016
 at the following locations:
Fast Car Wash, 7130 N. Western, Chicago
Speedy Car Wash, 5724 N. Lincoln, Chicago
Uptown Car Wash, 4900 N. Broadway, Chicago
Niles Car Wash, 900 Civic Center Drive, Niles.
Free exterior car wash plus free one dollar self-serve vacuum.  Vouchers may be picked up at the 50th Ward Office, 2949 W. Devon, on
Sunday, April 10, 2016 from 4:00 p.m. to 6:00 p.m.
 and on
Monday, April 11, 2016 from 5:00 p.m. to 6:30 p.m.
Agudath Israel of IL Pesach Services
Shaimos Collection:
Sun., 4/17
, 7532 St. Louis,
1-5PM
. Charge by volume;
Document Shredding:
Sun., 4/17, 7500 St. Louis, 1-5 PM;
Hagolas Kailim:
Mon.-Tues., 4/18-19, 7:30-9 PM, 3535 Foster (big orders must reserve 773-727-5241);
Pre-Pesach Garbage Pickup: Get sticker by Fri., 4/15: 50th Ward at Alderman's, 2949 Devon, 39th Ward at AI, 3542 Peterson;
Be'ur Chometz: 4/22,8-11 AM, JDBY corner parking lot, & Yeshiva Ohr Boruch, 2828 Pratt parking lot – enter off Pratt only.
HAMETZ SELLING FORM
This form must be sent to the synagogue or given to Rabbi Yitzhak on/before
Wednesday April 20, 2016
@
8 AM
FOR THOSE WHO ARE UNABLE TO CONTACT THE RABBI PERSONALLY FOR THE SALE
OF HAMETZ, THE FOLLOWING FORM MAY BE USED AND MAILED TO:   THE SEPHARDIC CONGREGATION, 1819 WEST HOWARD, EVANSTON, ILLINOIS  60202 (PLEASE DETACH)
I (WE) ______________________________________________ HEREBY APPOINT
RABBI HERTZEL YITZHAK AS MY AGENT TO SELL ALL HAMETZ THAT MAY BE
IN MY (OUR) POSSESION AT HOME, PLACE OF BUSINESS OR ELSEWHERE IN ACCORDANCE WITH THE REQUIREMENTS OF JEWISH LAW.
ADDRESS: HOME_____________________________PHONE______________
                   CITY ________________ STATE _________________ ZIP _________
                   BUSINESS ___________________________PHONE _______________
                   CITY ________________ STATE _________________ ZIP _________
Signature: _______________________________________
          (  ) WILL BE IN CHICAGO FOR PESAH          (  ) WILL BE IN ISRAEL FOR PESAH
          (  ) WILL BE ON THE EAST COAST FOR PESAH
Sephardic Shabbaton
Would you like to join the three area Sephardic Congregations
as well as other congregations in Indianapolis and Detroit for a
Sephardic Shabbaton,
September 9 – 11
?
The committee to make this happen is looking for YOU!
Anyone interested should please call
Sunday, May 15
 – S.I.S. Culminating Luncheon
Thursday, May 26
– Lag Ba'Omer Party at the Rabbi and Rabbanit
                                Yitzhak's residence at
7 p.m.
Sunday June 19
– Annual BBQ at Love Lace Park:  
1 – 4 p.m.
Sunday June 26
 – S.I.S. Father's Day Brunch, general meeting and election
of officers
Torah Classes at the Sephardic Congregation
Contemporary Issues of Halachah
Every Shabbat afternoon, an hour before Minha (scroll up to see the time of Shabbat Minha), Rabbi Yitzhak examines various topics and issues in halachah. This class is very well attended is open to both men and women.  Don't miss this exciting and informative class.    
Sunday Morning SKYPE class with Rabbi Michael Azose
Every Sunday morning following the morning services, Rabbi Michael Azose teaches a class on Kaf HaHayyim from Israel through Skype.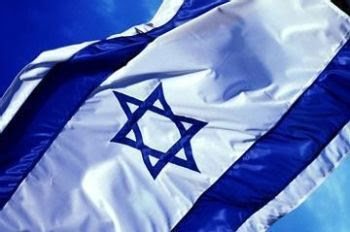 Wednesday Night Torah Class in Hebrew
In memory of Chaya Rosa bat Mazal
Every
Wednesday
evening at
8:00 p.m.
, the Sephardic Congregation hosts YISRAELINK for a dynamic Torah lecture in Hebrew.  There is a delicious dinner served during the lecture.  If you are native to the Hebrew language, this class is for you!
The following are names of those whose memory will be remembered this week
and for whom a special prayer will be recited this Shabbat:
Men:  Ovadia Sedacca, Haim Yaakov Katash (Haim Yaakov ben Simha), Behor Calderon, Abraham Benharrosch (Avraham ben Yosef), Ovadia Sadacca, Bernard Silverman, Leo Bierman, Benjamin Nathan (Benjamin ben Joseph), Avram Nadjari, Yosef Levy, Simon Hazan (Shimon Hazan), Abraham Epstein (Avraham Epstein),
Women:  Ofelia Alvayor, Esther bat Eliyahu v'Rivka, Chaviva Shirazi (Chaviva bat Gourjia), Yvonne Lichaa, Anna Gurber (Hanna Gurber), Bevenota Aroeste, Jeannette Moustakis (Hanna bat Dina).

Refuah Sheleima – A Speedy Recovery
We wish a Refuah Shleimah to Ezra Atami, Martha Bitran, Jack Chunowitz,
Janet Cordovi, Nagia David bat Yaffa,  Prof. Isaac Daniel, Dr. Henri Havdala,
Max Marcus, Ruth Stempel, Belinda Suzzanna, Victoria Bida bat Mazal,
Dr. Betty Jane Yadede, Joseph Zaretsky, Marguita Zaretsky, and Zohar ben Mazal.
 Breakfast and Hamim Sponsorsorship
Shabbat April 2:  Hamim sponsored by Dr. Sol and Rachel Hasson in honor of Ronit Miller's upcoming marriage to Chaim Goldberg
Thursday April 7

: 
Breakfast sponsored by Albert Hazan
in memory of his brother, Simon Hazan
Wednesday April 20

: 
Breakfast sponsored by Albert Hazan
in memory of his mother, Rebecca Hazan
If you would like to sponsor a weekday Breakfast, Shabbat Hamim or Seudat Shelisheet in honor of, or in memory of, a friend or loved one, please contact the office.
Board Meeting  
The next Executive Board meeting will take place on
April 10
@
10:00 a.m.